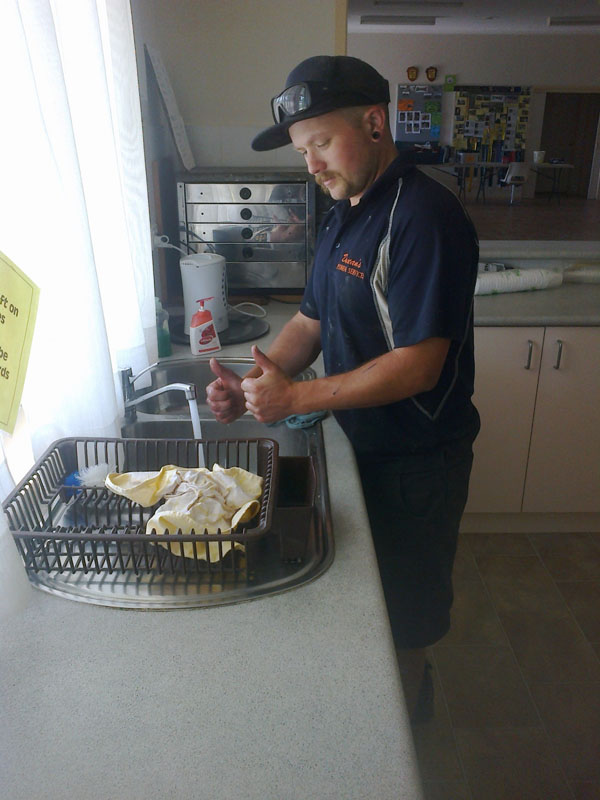 Duncan's Plumbing Service take pride and care of your tapware in kitchens, bathrooms, ensuite or any room you have a tap.
We can repair, replace or suggest a better option.
In the photo, one of our team members gives the thumbs up to another successful flick mixer repair.
We service most brands and carry a selected range of parts on all of our service vehicles.
Date: 30.12.2013