Burst's, Leaks, Seepage, Ground Water
Leaks are bad news wherever they appear: disruptive and loud, they ruin walls, ceilings, and floors, and cost you dearly in terms of long-term water wastage on top of that. Due to the nature of domestic water pipes, a damaging leak may not be discovered until long after it has occurred, and by then it may have caused great and sometimes irreparable damage to your home. This is why leak detection is so important: identifying the problem early on can save you a lot of hassle and expense in the long run.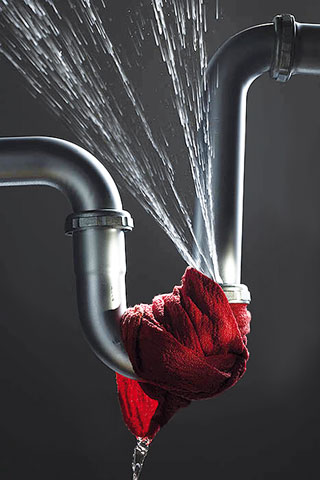 Duncan's can find and fix leaks in the walls and floors of your building, tackling everything from burst pipes to compromised wetsealing and tiling. Our leak detection equipment is of the highest quality and our staff expertise second-to-none. Our policy has always been that no leak is too small for us to deal with. Among our services, we offer help with: leak detection, pipe repairs (including copper re-piping for old pipes that are creating intermittent water pressure and rusty water), loud or shuddering pipes, water pressure problems, drainage issues in retaining walls, subfloor dwellings, roof surfaces, and wet areas such as bathrooms, pools and spas.
Duncan's is committed to 24 hour service for emergency repairs, and where machine excavation, thermal imaging and sounding are required, will bring in qualified contractor as needed to get the job done. Our tradespeople will be polite, professional, and highly trained and we offer a satisfaction guarantee for any service they carry out. Call Duncan's today to find out more.