Storm Water Drainage Alteration Canberra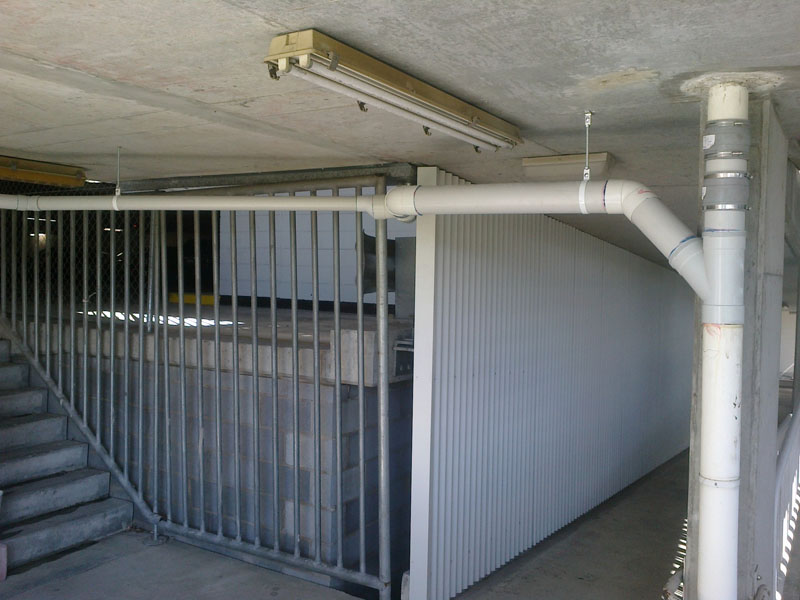 At Duncan's Plumbing Service we install all types of drainage.
Stormwater Drainage
Sewer Drainage
Septic Drainage
Aerial Drainage.
Suspended Drainage.
Elevated Drainage.
In the photo, we have just completed a suspended stormwater drainage in a carpark area, affected by heavy rain water pooling in the carpark concrete surface above.
We have solved this problem for our clients and we are now onto our next stormwater drainage improvement.
Date: 06.05.2014