Rain Bank System Canberra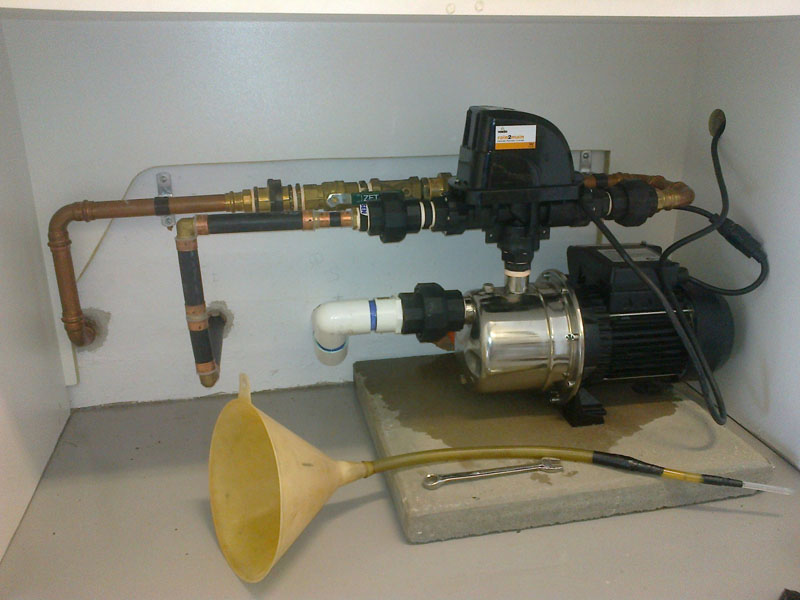 At Duncan's Plumbing Service, we have just recently installed a new Rain Bank System with mains pressure and potable water pump.
This is to assist with the watering of this properties garden and vegetable patches.
This system switches between the harvested rain water from the roof area which is stored and used when required.
Once depleted of rain water, the system switches to mains pressure potable town water supply to continue with watering the garden and vegetable patches.
These Rain Water Harvesting Systems vary from house to house depending on the occupants needs.
Give us a call as Duncan's Plumbing Service is only too happy to assist and advise.
Date: 12.02.2014