LPG Installations Canberra
At Duncan's Plumbing Service we can install LPG gas and natural gas pipework to suit most installations/appliances.
As you can see in the picture, we are upgrading the pipework, gas regulator and installing new copper viega system to suit our customers requirements.
Often we receive calls of hot water systems and other appliances, pilot light going out.
We problem solve and carry out repairs with minimal fuss, so you can enjoy your LPG or natural gas appliances.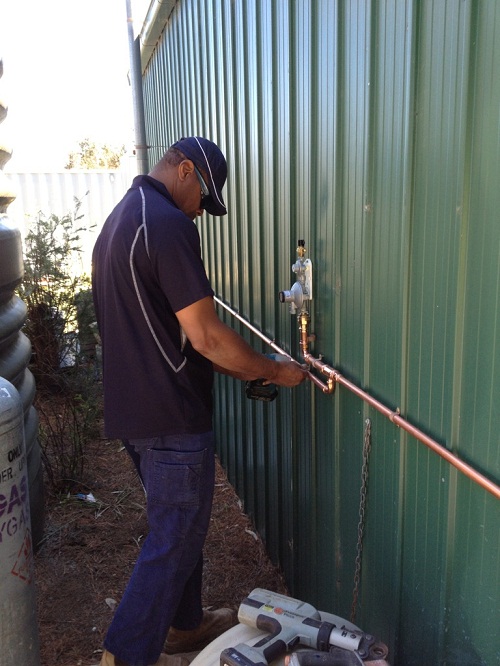 Date: 14/03/2014