Hot Water System Installation Canberra
Duncan's Plumbing Service prides itself with our customer satisfaction,  with the quality of our work, which is always on display.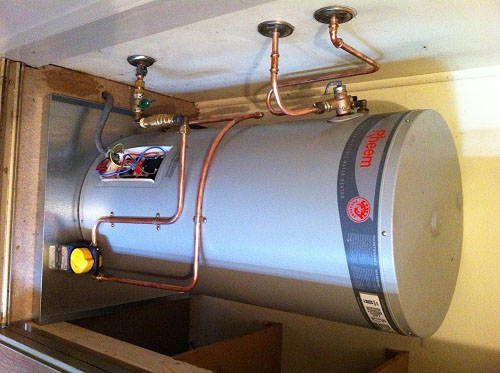 At this property we had a burst electric hot water system and required immediate response.
Duncan's Plumbing Service responded quickly with a quote. With acceptance of the quote, we completed a typical installation  standard of all the hot water systems we install.
Duncan's Plumbing Service installed the Rheem hot water system with the following fixtures:
Galvanised safety tray.
Water termination safety valve.
Pressure reduction valve.
New water supply isolation valve.
New floor structural support base.
Date: 01.11.2013