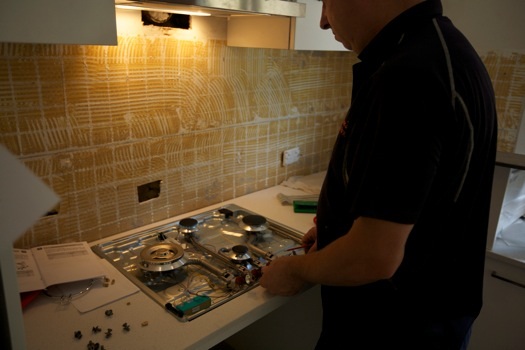 This week, one of our Duncan's Plumbing Service tradesman, completed a fit off, at a clients recently renewed kitchen and laundry. As part of this fit off process, there was a need to convert the customers cook top from natural gas to propane (LPG) as the house was on a property with no natural gas supply to the home.
This was conducted by one of our qualified gas fitters to work perfectly with (LPG bottles).
All gas BBQ's and heaters may have the ability to be converted to natural gas, if you are frustrated with running out of LPG gas and racing off to collect a new bottle at the worst possible time, such as birthdays, Christmas or family gatherings.
Please feel free to contact the Duncan's Plumbing Service team to discuss the possibility of converting your BBQ or patio heater to natural gas for trouble free cooking.
Duncan's Plumbing Service can supply and install all gas
Cooktops
Upright Ovens
Ducted Heating
Room heaters/portable heaters
Patio heaters and even pizza ovens
We can help you anytime any place.
Date: 04.12.2013