Evaporative Cooling, Ducted Heating, and Climate Control
Canberra has been known to experience the largest annual variation of climate in Australia, with frosty cold winters and summer temperatures shooting up to the low 40oC range. Thank goodness for the technology to make it all bearable. Duncan's are your local go-to experts in the supply, installation, and servicing of a full range of popular and efficient climate control systems, from reverse-cycle air conditioners to ducted gas heating and evaporative cooling. Whether you want something to dispel the heat without drying you out in the searing Canberra summer, or to keep your toes warm when the frost starts to form, Duncan's has the expertise and top-tier hardware to keep your home or office balmy and comfortable.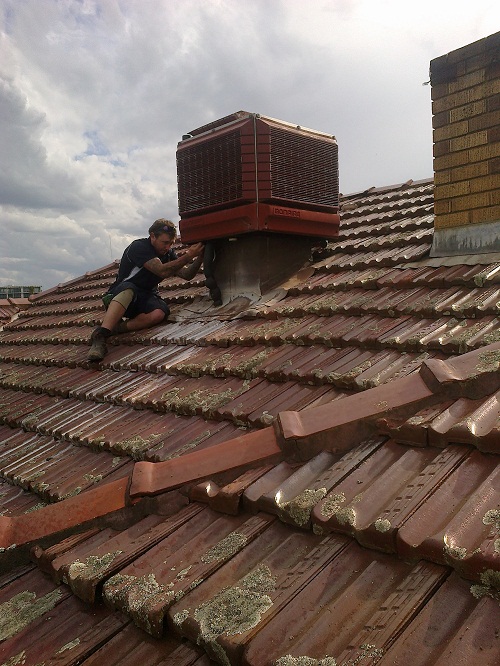 Evaporative cooling and ducted heating are among the most popular climate control options. Both are relatively gentle, and can be installed in your ceiling space or underfloor to create an even, comfortable temperature for all rooms in the building, not just concentrating it all in one area. These systems are both more effective and more efficient at cooling and heating your home.
Unlike many other companies, Duncan's climate control services are thorough, careful, and performed to the highest industry standards. We will install all ducted systems on a true support base, rather than just forcing it into any available space. We measure, fit, and supply units correctly sized to your environment, as well as pre-cast bases and supports, and will take care of all drainage and electrical connections: in addition to evaporative cooling and ducted heating, we are also specialise in air-conditioning, gas heating, and drainage.
Duncan's only use high-quality fire-rated and thermally efficient uniflex ducting material, which gives you peace of mind and helps keep your energy costs down. We are fully licensed to issue all gas compliance certificates. Don't freeze this winter or spend the summer staving off heat stroke – contact your friendly customer service staff at Duncan's and let us help make you comfortable.