Brivis Dual Comfort Combination Climate System
Dual Comfort Combination Climate System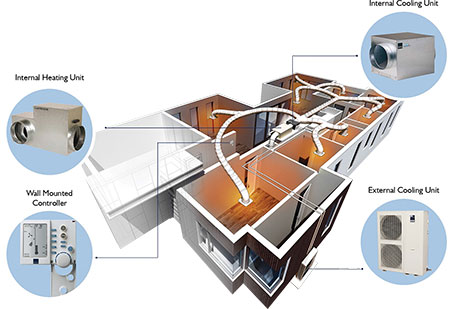 Imaging the combination of Ducted Gas Heating with refrigerative cooling, providing a superior whole home climate control solution at an affordable rate. The Brivis StarPro series of Ducted Gas Heaters provide the flexibility to integrate a Brivis ICE™ (Integrated Cooling Equipment) refrigerated system, all while using the exact same ductwork and grilles – saving you both time and money. We call this technology, Brivis DualComfort™.
What makes DualComfortTM ducted air conditioning so attractive?
For outstanding individual comfort, control and energy management, the Brivis ZonePlus allows you to have up to four individually controlled zones, each with their own time and temperature settings.
For total flexibility, you can upgrade as many Brivis Temperature Sensors to Brivis Networkers, allowing you to fully control, program and manage each zone – eliminating the need for you to go back to the Master Networker. Adjust temperatures for each zone as it suits you from any Networker in the home. Perfect comfort, absolute control.
Brivis ZonePlus works in unison with any Brivis StarPro Ducted Gas Heater with, 4, 5 and 6 star efficiencies. It can also operate your Brivis Dual Comfort system for the ultimate integrated heating and cooling comfort control solution.
Dual Comfort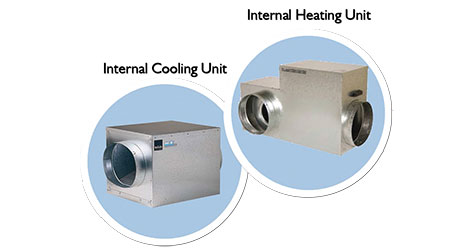 The Brivis DualComfortTM whole of home Ducted Gas Heating and refrigerative cooling solution allows your to create that perfect feeling of comfort throughout yoru home.DualComfortTM provides both refreshing, refrigerated cooling, or comfy gas heating. The technologies used in the DualComfortTM heating and cooling solution combines a StarPro series Ducted Gas Heater with Brivis ICETM and a Networker controller – and are a culmination of 50 years of Brivis heating and cooling experience in Australia. With the Dual ComfortTM heating and cooling solution you can install both the gas heating and refrigerated cooling at teh same time, or install just the heating first, ready for the cooling to be added in at a later date. Simple.