Concreting Services Canberra
Duncan's is proficient in a huge range of plumbing-related services, but we also offer our friendly expertise in the area of concreting. Our skilled, licensed professionals will install, repair, and resurface any concrete project you need help with. Duncan's expert staff are fully equipped to carry out any concreting, asphalting, and paving repairs or improvements, no matter the type of property or project.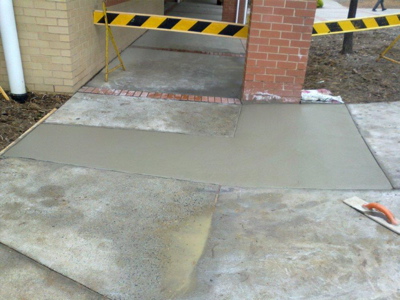 Our friendly, professional tradespeople are available to you for an obligation-free quote and to consult with about the size and scope of your project. We are passionate about service and want nothing more than to put our customers at ease, so we will gladly discuss all areas of your project in detail, focusing on both the logistics of the project and how you would like the end product to look.
Duncan's full-service concreting includes the removal of all rubbish and spoil from the site upon project completion, colour-matching to existing surface materials, and, in accordance with our commitment to the environment, recycle all waste materials wherever possible. Our experts are available for both domestic and commercial concreting. Contact us today for more information.