Burst Water Pipe Canberra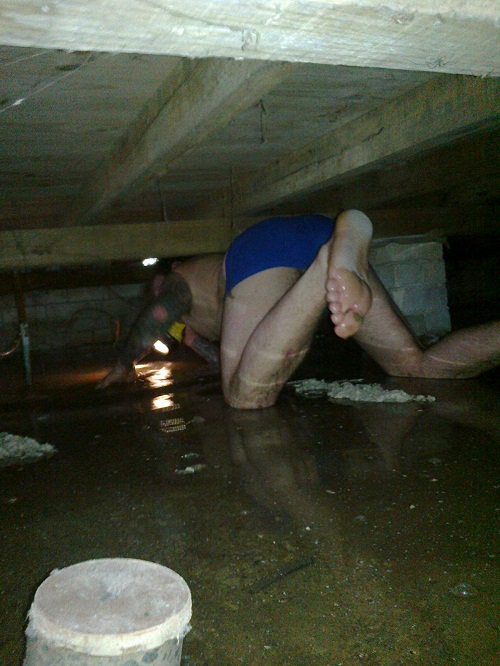 At Duncan's Plumbing Service we pride ourselves in going beyond the call of duty.
This job had a burst water pipe under the timber floor.
We visually inspected the burst water pipe and then carried out repairs to eliminate this pool. Yes this tradesman had not been hurt or damaged during this burst water pipe.
So if you have a ticking sound, hose running or musty damp smell, please check your water meter. If it is moving when nothing is being used in your dwelling, then there is a good chance you have leaking pipework on your property.
Please call Duncan's Plumbing Service and we can help you.
25.10.2013