Brivis Ducted Reverse Cycle Inverter
Ducted Reverse Cycle Air Conditioning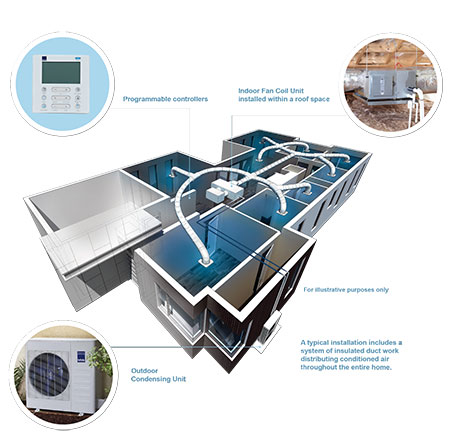 Ducted Reverse Cycle Inverter air conditioning enables total climate control. Heat and cool your home flexibly and cost effectively in just the way you'd like it to feel, all year round. You can choose to acclimatise your entire home, or zone control selected areas of your home to your pre-selected level of comfort, generating even greater savings over time. Our Inverter air conditioning range incorporates R-410A refrigerant – the environmental choice of the future.
How economical is ducted reverse cycle?
With exceptional performance, our Inverter air conditioning range is more than 3 times energy efficient than conventional electric heating. The full range exceeds the Australian Government's Minimum Energy Performance Standards (MEPS) and is rated to Australian Standard AS-3283.3.
Ducted Reverse Cycle Inverter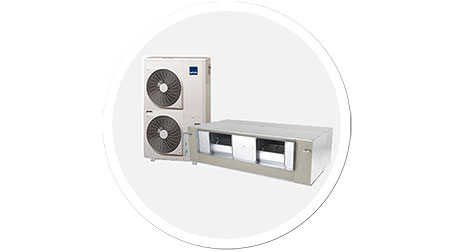 Brivis Ducted Reverse Cycle Inverter refrigerative air conditioning is the ultimate in total climate comfort control, with the convenience and flexibility to cool and heat your home just the way you like it all year round. The Brivis Inverter system provides cooling,dehumidification and heating while filtering the air. Condition your whole home, or zone to suit your lifestyle and minimize operating costs. Incorporating the latest technologies such as '3D' DC Inverter arrangement, the Brivis Inverter system has outstanding energy efficiency ratings. Compliant with the latest goverment regulate Minimum Energy Performance Ratings(MEPS).