Hi-wall Inverter Split Systems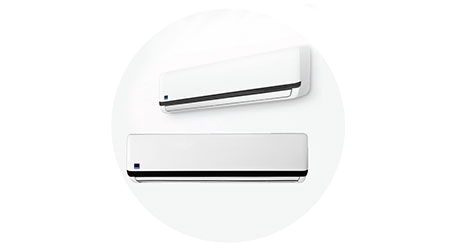 The Brivis Hi-Wall Inverter Split System has a pleasing, slim design, to help it blend in with its surroundings. Operation is via an attractive, ergonomically designed wireless remote control, that stores away neatly in a magnetised wall mounted bracket and incorporates a highly visible LCD display.
The Brivis Hi-Wall Inverter Split System technology quietly maintains steady, stable comfort 1 4 2 3 1 – product image control. The onboard control system continuously monitors environmental conditions to always achieve an enhanced room atmosphere.
The units produce minimum noise levels and have a built-in filter which removes dust and pollen particles from the air during operation. Also meets full compliance in excess of the Governments Minimum Energy Performance Standards (MEPS). Available in five sizes, from 2.6kW to 8.0kW
Inverter Multi Split Systems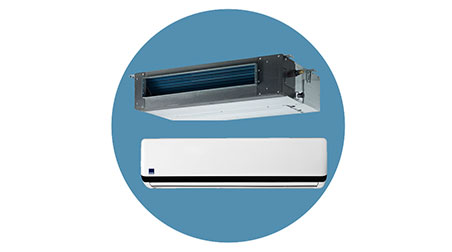 Traditionally, five rooms would require five indoor units and five outdoor units. This does not allow for the most efficient use of your outdoor space, and can create quite an obtrusive appearance to your home. Brivis Inverter Multi Split Systems solves this problem and provides individual control of the air conditioning in each room. This optimises comfort and saves on running costs by either only heating or cooling individual rooms as required.
The Brivis Inverter Multi Split Systems have a choice of two indoor unit types in any combination. Brivis have Hi-Wall and Slim Ducted units in 5 different models ranging from 2.0kW to 7.0kW. There are 5 Outdoor units with capacities ranging from 5.2kW up to 13.6kW, so Brivis has a system configuration and capacity to suit your unique requirement.