Bathroom Renovations and Improvements
Duncan's can take the pain and hassle out of improving or creating your bathroom. Whether you're interested in a complete renovation or spot improvements in the existing space, we have qualified experts on hand to assist you. Bathroom renovations are a complex process that we have perfected over the years. Thanks to our longstanding relationships with qualified local tradespeople, a process usually involving dozens of tiresome phone calls to individual workers can be simplified into placing a single call to Duncan's: we'll take care of the rest.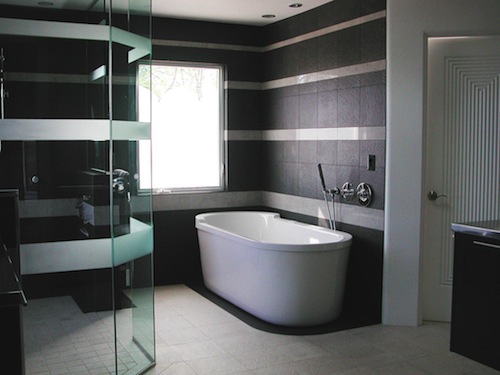 Your bathroom renovations should be undertaken by experienced tradespeople who care about quality and are passionate about their work. Duncan's has a team of skilled experts who deal with new shower and bath installations, bathroom improvements, solutions to help you save water, and general plumbing and maintenance. We strongly recommend that any time you wish to replace walls or tiles in your bathroom, you also overhaul the plumbing. Shower combos and hot/cold piping should always be replaced regardless, as they are notorious for leaking once the new bathroom has been completed.
A well-designed bathroom should be well-ventilated, allow space for door swings and appliances, and take pains to hide all evidence water supply and draining. The experienced professionals at Duncan's know how to conceal pipework behind vanities and walls, rendering them almost invisible upon inspection. We can also make recommendations about ways to enlarge the appearance of a cramped bathroom, making use of paler tiles, mirrors and clever lighting. If your budget won't cover a full renovation, you can consider re-grouting and resealing dull and dirty areas, making them appear like new. Similarly, replacing old tapware, cisterns, and toilet seats are great, cheap ways of giving an old bathroom a fresh lease on life. Call Duncan's to find out more.